CrossFit Belleville – WOD
Game
Musical Medballs

Athletes complete an exercise of coaches choice around

the medballs. When you stop the music athletes will sit on a medball.

Whoever does not get a medball will perform AMRAP till game is over.

5 Reverse lunges in Place

5 Air Squats

5 Push-ups

5 Sit-ups

Take one medball away and go until there are only two people

left with 1 ball.
Metcon (Time)
"The Don" – with a Partner. Scale as necessary.
For time:

66 Deadlifts, 115/75

66 Box jump, 24/20

66 Kettlebell swings, 55/35

66 Knees to elbows

66 Sit-ups

66 Pull-ups

66 Thrusters, 45/35

66 Wall ball shots, 20/14

66 Burpees

66 Double-unders
45 min time cap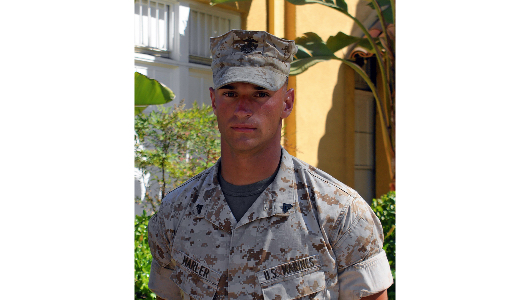 U.S. Marine Corporal Donald M. Marler, 22, of St. Louis, Missouri, assigned to the 3rd Battalion, 1st Marine Regiment, 1st Marine Division, I Marine Expeditionary Force, based in Camp Pendleton, California, died on June 6, 2010